F.R.S.Complete Set
Price shown is for a set of shock absorbers, springs & accessories for one vehicle.
Please choose the main spring from the following spring list when you order.
Additional parts, including helper springs, might be required depending on the choice of main springs and/or the ride height setting.
Model
Part No.
MSRP excl Tax
Note
IMPREZA WRX STI
GRB
DSS78-X1LR2
JPY 900,000
LANCER Evo.X
CZ4A
DSE18-X1LR2
JPY 850,000
LANCER Evo.VII/VIII/IX
CT9A
DSR52-X1LR1
JPY 800,000
TARMAC CONVERSION KIT
This kit is required for converting the following F.R.S+P.D.S Complete Set to tarmac spec.
- IMPREZA WRX STI GRB R4 (Part No. DSS98-X1LR2)
Does NOT include dampers nor main springs.
2 Spacer Spring Seats (Part No. MUSS01-L46372) and 2 Helper Springs (Part No. NH005-01100), sold separately, are required for tarmac spec damper.
Conversion process requires the special tool (Part No. SST03-P7418 / MSRP JPY8,000 excl. tax), sold separately, to disassemble and reassemble the damper.
Required kit varies by the damper. When purchasing this kit to be used on/with the damper kit previously purchased, be sure to check and notify us of the serial number(s) engraved on the damper(s).(MSPS12-P7415-1 is for serial No. ***1A thru ***1E.)
Model
Part No.
MSRP excl Tax
Recommended Spring Rate
IMPREZA WRX STI GRB R4
MSPS12-P7415
or
MSPS12-P7415-1
JPY 160,000
Ft
70N/mm
80N/mm
Rr
60N/mm
70N/mm
DAMPER BOX: MSRP excl Tax JPY 33,000
Total of 4 dampers can be stored, with upper mounts and springs fully assembled.
Great for storing and transporting spare kits, to stand by for various conditions; tarmac, gravel, snow etc.
Only available upon request. Estimated production leadtime is about 1 month.
Size / Outside Dimension (mm)
Weight
(kg)
Model
Type
Part No.
Note
S
L 230×W 655×H 740
10
IMPREZA(GRB)
F.R.S. SPEC
DSS78-X1LR2
For dampers with single reservoior tank
IMPREZA(GDB)
STANDARD SPEC(TARMAC)
GSS64-P1LT2
LANCER(CT9A)
F.R.S. SPEC
DSR52-X1LR1
LANCER(CT9A)
STANDARD SPEC(TARMAC)
GSR52-P1LT2
M
L 230×W 695×H 740
11
IMPREZA(GRB)
STANDARD SPEC(GRAVEL)
GSS78-L1LR2
For dampers with dual reservoior tank.
IMPREZA(GDB)
STANDARD SPEC(GRAVEL)
GSS64-L1LR2
LANCER(CT9A)
STANDARD SPEC(GRAVEL)
GSR52-L1LR2
L
L 285×W 720×H 840
13
LANCER (CZ4A)
F.R.S. SPEC
DSE18-X1LR2
STANDARD SPEC(GRAVEL)
GSE18-L1LR2
STANDARD SPEC(TARMAC)
GSE18-P1LT2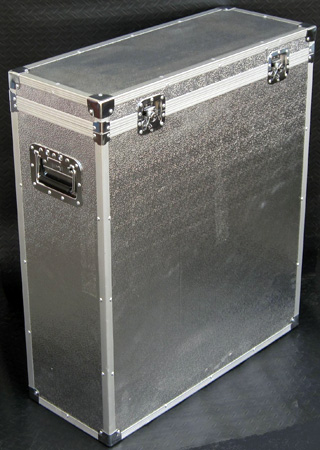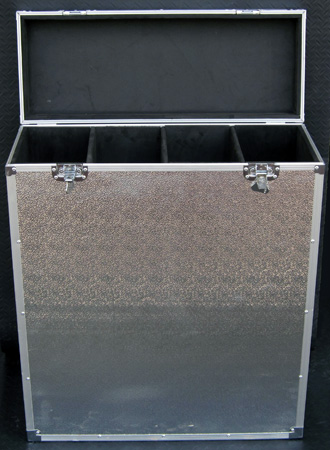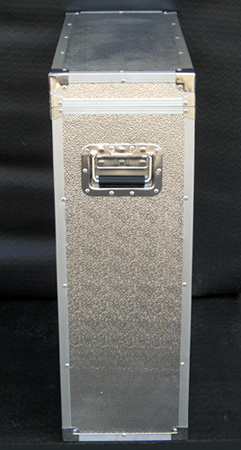 Exclusive Spring: MSRP excl Tax JPY 12,000
Part No. / price shown is for 1 spring. Sold as a set of 2.
** Discontinued and only available while supplies last.
IMPREZA GRB(F.R.S. SPEC)
Part No.
Rate
(N/mm)
I.D.
(mm)
Free Height
(mm)
Gravel
Ft
GN020-01430A
20
75
430
GN025-01395A
25
395
GN0275-01380A
27.5
380
GN030-01385A
30
385
GN0325-01340A
32.5
340
GN035-01350A
35
350
GN0375-01355A
37.5
355
GN040-01350A
40
350
Rr
GN025-01315B
25
70
315
GN0275-01315B
27.5
315
GN030-01310B
30
310
GN0325-01300B
32.5
300
GN035-01300B
35
300
GN0375-01280B
37.5
280
GN040-01285B
40
285
Tarmac
Ft
GN045-01300A
45
75
300
GN050-01320A
50
320
GN055-01290A
55
290
GN060-01270A
60
270
GN065-01270A
65
270
GN070-01270A
70
270
GN075-01270A
75
270
GN080-01270A
80
270
GN085-01270A
85
270
GN100-01255A
100
255
Rr
SY050-01225
50
70
225
SY060-01225
60
225
SY070-01225
70
225
SB080-01200
80
200
SB090-01200
90
200
SB100-01200
100
200
LANCER Evo.X CZ4A(F.R.S. SPEC)
Part No.
Rate
(N/mm)
I.D.
(mm)
Free Height
(mm)
Gravel
Ft
GN0275-01380A
27.5
75
380
GN030-01385A
30
385
GN0325-01340A
32.5
340
GN035-01350A
35
350
GN0375-01355A
37.5
355
GN040-01350A
40
350
GN045-01330A
45
330
GN050-01320A
50
320
Rr
GN0275-01345B
27.5
70
345
GN030-01335B
30
335
GN0325-01340B
32.5
340
GN035-01335B
35
335
GN040-01320B
40
320
Tarmac
Ft
GN060-01270A
60
75
270
GN070-01270A
70
270
GN080-01270A
80
270
GN085-01270A
85
270
GN100-01255A
100
255
Rr
SC060-01250
60
70
250
SC070-01250
70
250
SC080-01250
80
250
GN090-01240B
90
240
GN100-01230B
100
230
LANCER Evo. VII / VIII / IX CT9A(F.R.S. SPEC)
Part No.
Rate
(N/mm)
I.D.
(mm)
Free Height
(mm)
Gravel
Ft
GN025-01395A
25
75
395
GN0275-01380A
27.5
380
GN030-01385A
30
385
GN0325-01340A
32.5
340
GN035-01350A
35
350
GN0375-01355A
37.5
355
GN040-01350A
40
350
GN045-01330A
45
330
Rr
GN025-01370D
25
65
|
70
|
58
370
GN0275-01360D
27.5
360
GN030-01350D
30
350
GN040-01325D
40
325
GN045-01310D
45
310
GN050-01300D
50
300
Tarmac
Ft
GN060-01270A
60
75
270
GN065-01270A
65
270
GN070-01270A
70
270
GN075-01270A
75
270
GN080-01270A
80
270
GN085-01270A
85
270
Rr
SM060-01250
60
65
250
GN070-01240C

**

70
240
GN075-01235C
75
235
GN080-01230C
80
230
GN085-01230C
85
230
GN090-01225C
90
225
GN095-01220C
95
220
GN100-01215C

**

100
215
Drop us a line, ask us any questions! about Products: